When a business concentrates on quality, they often go the extra mile to deliver exacting freshness and taste to their customers. Food products definitely have to deliver on their freshness, taste and nutritional value and one of the ways to do so is by freezing fresh-cooked product immediately in order to preserve it at its best state.
Lazy Kitchen is a market leader in Malaysia that specialises in vacuum-packed frozen chicken chop and is an early adopter of our latest model -80°C Forced-Air Blast Freezer! So far, we can say they've definitely put it to good use and continue to be highly successful at getting their customers hearts!
To see our blast freezer in action, check out the photos and videos below!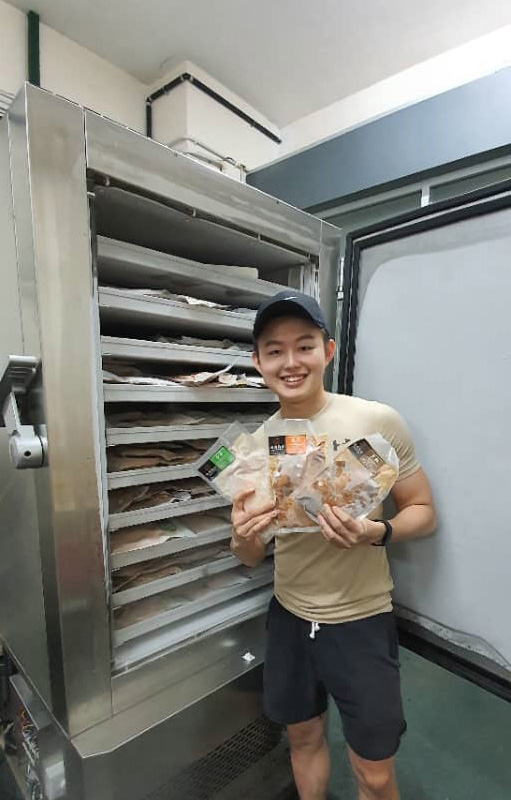 ETS Blast Freezers – 1st in Malaysia to reach -80°C
Beginning in 2018, we have developed a range of blast freezers with a temperature range of -10°C to -75°C. We have developed a number of models with different capacities to suit various requirements.
Our blast freezers come with standard features like intuitive touch control panels, visual and audible alarm alerts, easy to remove shelf supports for simple cleaning and maintenance, and stainless steel internal and external chambers.
In fact, our latest Forced-Air blast freezer unit can achieve a temperature range of -10°C to -80°C! It can reach a temperature of -60°C in just 25 minutes.
Interested in our latest Blast Freezer range? Check them out here.
See other Blast Freezers? Drop us a line if you have questions.
Want to see more of Lazy Kitchen? Visit their FB!